Basel, Switzerland (UroToday.com) Dr. Fernando Maluf summarized the results of the first consensus conference for developing countries. This unique conference provided guidelines for prostate cancer, specifically for areas of limited resources, comprising 70-75% of the world's population, shown in (Figure 1) from Dr. Maluf's Advanced Prostate Cancer Consensus Conference (APCCC) 2019 presentation. The methodology applied in the global consensus for developing countries was similar to the one used for APCCC.
Figure 1: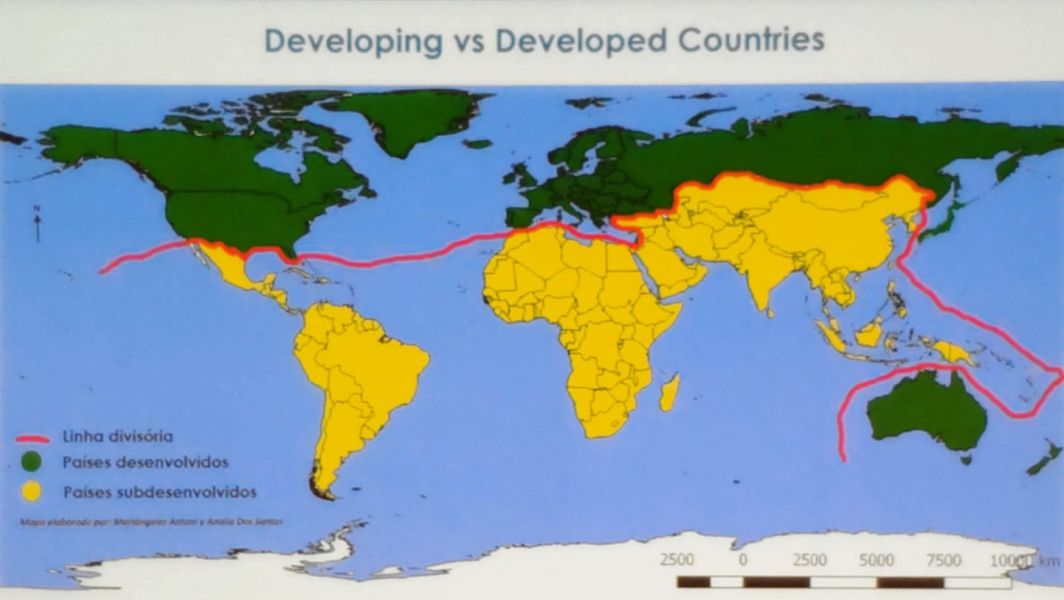 The voting members included key leader opinion physicians from different specialties: urologists, medical oncologists, radiation oncologists, radiologists, and pathologists from developing countries in Latin America, Africa, the Middle East, Asia, and Eastern Europe. Physicians were generally aware of the costs of diagnostics, follow-up, and treatment tools. For all the following questions that were referred to an area of limited resources, the recommendations should have taken into account cost-effectiveness and the potential therapies with easier and broader access. The questions were divided into the various stages of prostate cancer from localized low-risk disease to very advanced prostate cancer.
In the next part, Dr. Maluf summarized the results of the most interesting questions, beginning with low risk and very low-risk prostate cancer:
For a healthy patient with low-risk disease – 68.6% recommended active surveillance, while 24.42% recommended open radical prostatectomy.
For patients with a life expectancy >10-15 years with low-risk prostate cancer, who have declined active surveillance, 100% recommended open radical prostatectomy.
4% of patients did not recommend the use of cobalt radiotherapy for prostate cancer patients if that is the only type of radiotherapy available.
Next, Dr. Maluf moved on to localized intermediate-risk prostate cancer:
For patients with a life expectancy of more than 10-15 years with a Gleason score of 7 (3+4) and PSA< 200 ng/ml and localized disease in an area of limited resources, 90.7% of patients chose open radical prostatectomy s the best treatment option.
For the same patient but with a Gleason of 7 (4+3), 88.1% chose open radical prostatectomy as well.
A total of 83.3% of patients thought that cobalt radiotherapy is not an option for this patient.
High risk and locally advanced prostate cancer were the next topics discussed:
For a high-risk patient with a T3/T4 disease and/or clinical node-positive disease 79% thought that the best treatment was hormonal therapy and conformal external beam radiotherapy.
For the same patient, if radiotherapy was not available, 82.35% thought open radical prostatectomy + pelvic lymph node dissection was the next best treatment option.
3% of physicians thought that conventional radiotherapy is an appropriate treatment for patients with high-risk disease.
If only hormonal therapy was available for a high-risk patient, 81.9% of physicians believed that androgen deprivation therapy (ADT) by orchiectomy alone was the best option.
The next disease stage discussed was the M1 hormone-sensitive prostate cancer:
In men presenting with de novo low-volume metastatic disease in an area of limited resources, 64.29% of physicians recommended ADT by orchiectomy alone, while 21.43% recommended ADT by continuous LHRH agonists.
In the same men but with high-volume disease 74.32% recommended any form of continuous ADT plus docetaxel.
If abiraterone plus ADT is chosen for the treatment of an mHSPC patient, the recommended regimen of abiraterone by 52.6% of physicians in an area of limited resources was 250 mg with fatty food plus prednisone, while 23.68% recommended the full dose of abiraterone of 1000mg plus prednisone.
The last disease stage discussed was the M1 castration-resistant prostate cancer (mCRPC):
5% of physicians preferred abiraterone 250 mg with fatty foods as the first-line treatment choice for asymptomatic or minimally asymptomatic mCRPC who had not received prior docetaxel, and 45.5% chose docetaxel.
The preferred second-line choice when abiraterone and enzalutamide were not available and chemotherapy was not going to be given was first-generation androgen receptor antagonist by 86.59%.
The first-line treatment of symptomatic mCRPC patients that was chosen was docetaxel by 86% of physicians.
Best supportive care after fifth line treatment was recommended by 45.3% of physicians, and 24% recommended giving it after the fourth line of treatment.
For mCRPC patients with bone metastases, zoledronic acid was recommended by 77.46% of physicians to prevent skeletal-related events.
Zoledronic acid given every 3 months was recommended by 75% of physicians

Presented by: Fernando Cotait Maluf, MD, Associate Director, Oncology Center, Beneficência Portuguesa, São Paulo Member of Steering Committee – Oncology Center – Albert Einstein Hospital, São Paulo
Written by: Hanan Goldberg, MD, Urology Department, SUNY Upstate Medical University, Syracuse, New-York, USA @GoldbergHanan at the 2019 Advanced Prostate Cancer Consensus Conference (APCCC) #APCCC19, Aug 29 – 31, 2019 in Basel, Switzerland